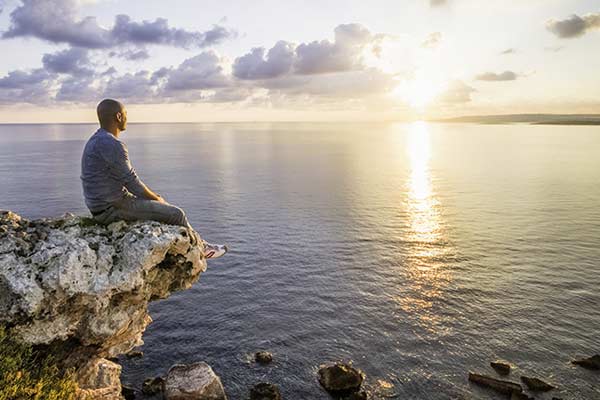 About Quiet Karma
Welcome to Quiet Karma, a resource for spiritual seekers. This site provides helpful information to you on your spiritual journey. Quiet Karma offers inspiration, support, resources, and lessons on the practice of yoga as a spiritual path.
Mission Statement
Quiet Karma's mission is to share the spiritual wisdom of Svāmī Gurupremānanda and to continue the purpose of the ashram that he founded in 1973: "To awaken within you a desire to meditate so you can begin to enjoy a life of health, happiness, and peace of mind through an enlightened understanding of your relationship to God."
Acknowledgement & Dedication
A small group of people have studied together under Svāmī Gurupremānanda for the last forty years. This special group of brother and sister disciples share a wealth of experience. It is my hope and wish that they will make contributions to the site. Together we can help preserve the special insights and practices passed on to us from our Guru. Quiet Karma is further dedicated to all sincere seekers of enlightenment on the spiritual path.
Your Host
My name is Svāmī Chityānanda Sarasvati. Yoga, as a spiritual path, has been my direction for the last forty years and began when I met my spiritual master, Svāmī Gurupremānanda. Along with his other students, I have accumulated a wealth of information and techniques under his tutelage, and my goal is to share this information with others so that it's not lost.
One of the earliest lessons I learned through Gurudev's classes is that yoga is not a religion, at least not in the usual Western sense. Yoga is a philosophy and collection of techniques that can be practiced by anyone.
This site is for you, my fellow brothers and sisters on the path, seekers of understanding and enlightenment. I welcome your comments and questions and invite you to be a regular visitor.